News
>
Project News
>
Details
"The tallest Building" in China, 636 meter high- Wuhan Greenland Center
Browsing number: | time:[2015-01-09]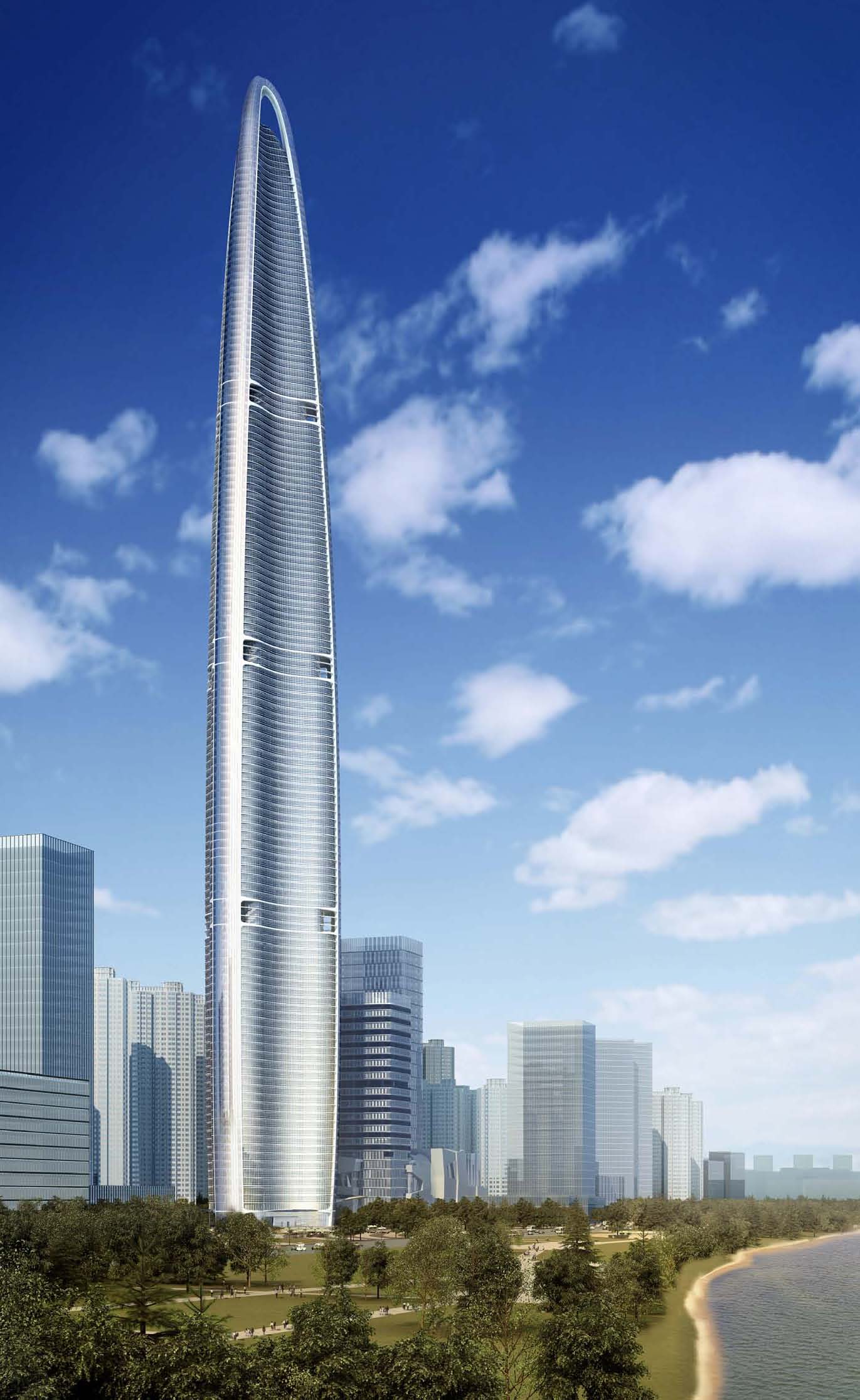 Great news has announced by Jangho Wuhan recently that the company have been successfully awarded "the China tallest Building"-, Wu Han Wuhan Greenland Center curtain wall project, which is 636 meter in height.
Located in Wu Chang Bin Jiang Business District of Wuhan City, this project is the first project that opened up in "Wuhan International Financial City", the project was invested by Wuhan Greenland Property Company and designed by Adrian Smith & Gordon Gill Architecture LLP. It is comprised of one main tower building, one office building, one apartment building with podiums, construction height 636 meters enable this project as the tallest curtain wall project in China. Main tower building has 6 floors underground and 125 floors above the ground, the total construction area above the ground is 346000 square meters, which is composed by 10000 square meter sightseeing floors, 50000 square meter apartments, 40000 square meter five star office premises and 200000 top grade office building group, forming a core area of Wu han Bin Jiang Business District with world-level functions.
The outline of Wuhan Greenland Center will be shaped like a "sailing vessel", and the super high project integrates the functions of offices, hotels, business centers, and convention centers. This project is green and energy saving as the outside shall use breath-taking curtain wall system, which can fully absorb sunshine thus saving energy. The total curtain wall area shall be 150000 square meters, and it will become the iconic project of Wuhan, which symbolizes the development of modern hospitality industry in the City of Wuhan.
The award of this project full presents the fame and capability of Jangho, together with the world tallest building (1007 Saudi Kingdom Tower) Project, Jangho has made dual achievement both in China and abroad.