Jangho has set up first-class and large-scale production Plants in Beijing, Shanghai and Guangdong, where the most advanced and complete production lines of curtain walls, aluminum alloy doors and windows are equipped. With its swift logistic system, Jangho is determined to provide high-quality curtain wall products and service for owners all over the world.
Unitized Assembly
Production Lines of Unitized Curtain Wall
Jangho boasts dozens of fully-automatic production lines of unitized curtain walls, where the units are automatically produced through the lines. All glass surface materials and frames are mechanically processed,assembled, and automatically conveyed, which remarkably improves assembly accuracy and production efficiency.
Dust-free Sealant Application
Glazing Sealant Application Line of Component Curtain Wall
Jangho is the first supplier in the world that uses the flow line for applying glass sealant to component curtain walls, which dramatically improves the automatic level. The production line is 36 meters long with a rotating table for fully automatic glass sealant application in the middle. During the application, the flow rate of sealant can be regulated when necessary so the entire workshop can be kept clean, and free from dust and greasy dirt, which enhances the utilization of structural sealant and the quality of the sealant application.
Jangho has successfully realized the assembly line work featured with factorization, modularization, and programming.
while keeping its tradition as such:
The next process is the customer of the previous process.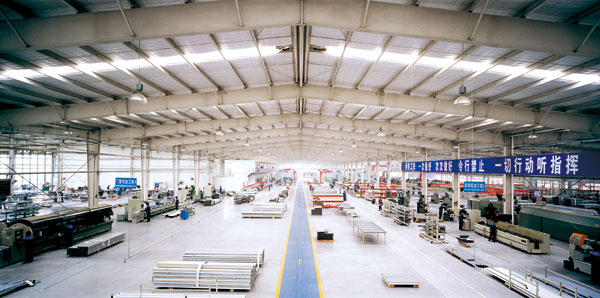 Beijing headquarters Manufacture Base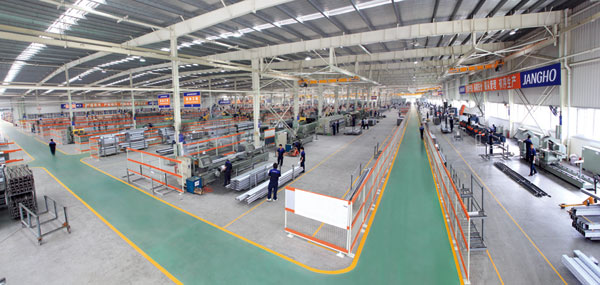 Shanghai Manufacture Base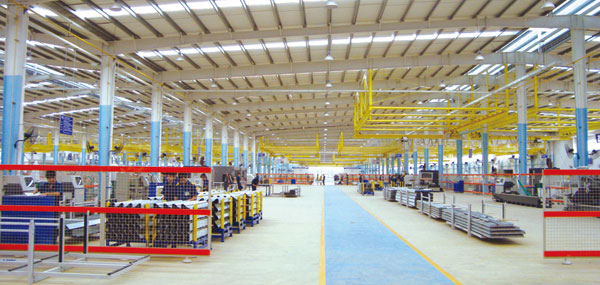 Guangzhou headquarters Manufacture Base