Introduction of Architecture Ventilation Louvers
Architecture ventilation louvers system has been hailed as the "respiratory system" of building. With the development of the society, louvers draw more attention to architects, on the performance requirements and architectural overview. Rely on solid technology, after years researching and development, Jangho has formed series of architectural louvers products, including ventilation louvers, rain resistant louvers and sand rejection louvers etc. By support and assistance of world famous laboratory, some of Jangho products have been tested and certificated by AMCA.
Category of Louver products:
Ventilation louver:
Serves for ventilation function, also achieves the architectural requirements about sunshade, rain resistance and view barrier.
Series products available in louver blades shaped "K", "J" and fusiform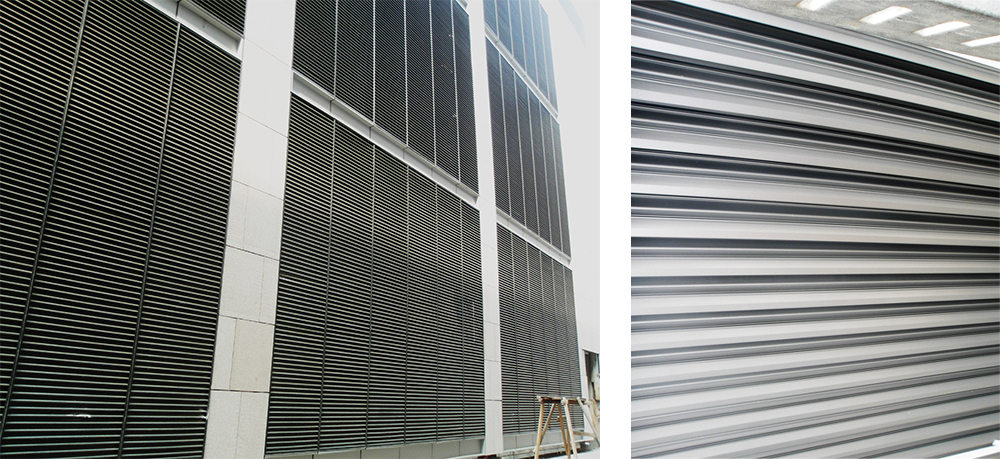 Rain Resistance louver:
To avoid or reduce the leakage at certain amount of rain water injection, meanwhile satisfy the ventilation requirement.
Series rain resistant louver is available in vertical & horizontal blades;

Sand trap louver:
Applies to area with sand storm effects, to satisfy normal ventilation requirements and provide sufficient sand rejection in sand storm and rain resistance in extreme weather.
Series products are available in double layers blades & triple layers blades;