News
>
Jangho News
>
Details
Jangho Shake Hands with Zeming
----Framework Agreement signed in Beijing
Browsing number: | time:[2016-11-19]
On November 18, 2016, the framework agreement between Jangho Group Company Limitid (hereinafter referred to as Jangho) and Nanjing Zeming Hospital Management Co,. Ltd along with its main shareholders, (hereinafter referred to as Zeming) was signed in Beijing, and thus Jangho holds 51 percent shares of Zeming by the means of transfer and capital increase, symbolizing Jangho's march into domestic healthcare market. The leaders from Jangho and Zeming attended the signing ceremony, including without limitation to the chairman of Jangho Liu Zaiwang, the president of Jangho Xu Xingli, the chairman of Zeming Huang Xiaofan and two presidents of Zeming hospitals Wang Danmei and Chen Beili.
The medical map of Jangho expands again and the stategy of dual-core business, diversified development develops in acceleration.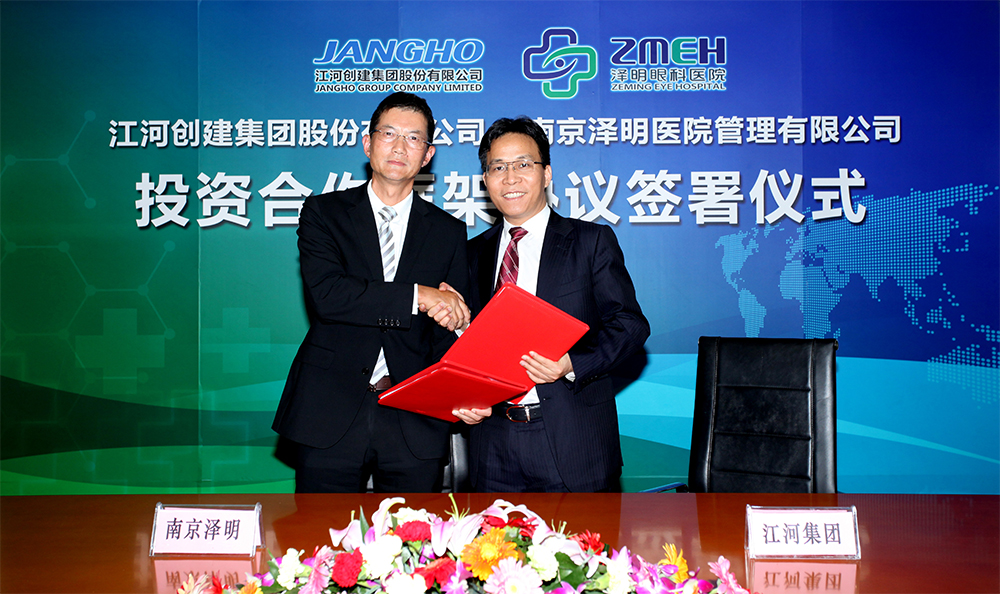 Handshaking from Mr. Liu and Mr. Huang
Since 2015, Jangho has been making its efforts in the field of health care, and its efforts has brought sweet fruits, such as Jangho's acquisition of Vision eye institute of Australia in 2015, Jangho becoming the biggest shareholders of Primary Health Care Limited of Australia, by these acts, Jangho has owned rich resources in the healthcare service field, providing advantages for making big the cake of healthcare.
Zeming is a group company in the field of healthcare mainly specializing in medical investment, consulting and the management of medical institutions, having four specialized hospitals of level Ⅱ, one optical management company, two medical equipment and supplies sales companies. After more than 10 years rapid development, Zeming, with its aim of "benefiting people, sharing light" and its management idea of integrity, practicality and innovation, has become one of the most trusted hospitals by attracting a large number of well-known ophthalmologist and introducing most advanced medical equipment and technology of diagnosis and treatment.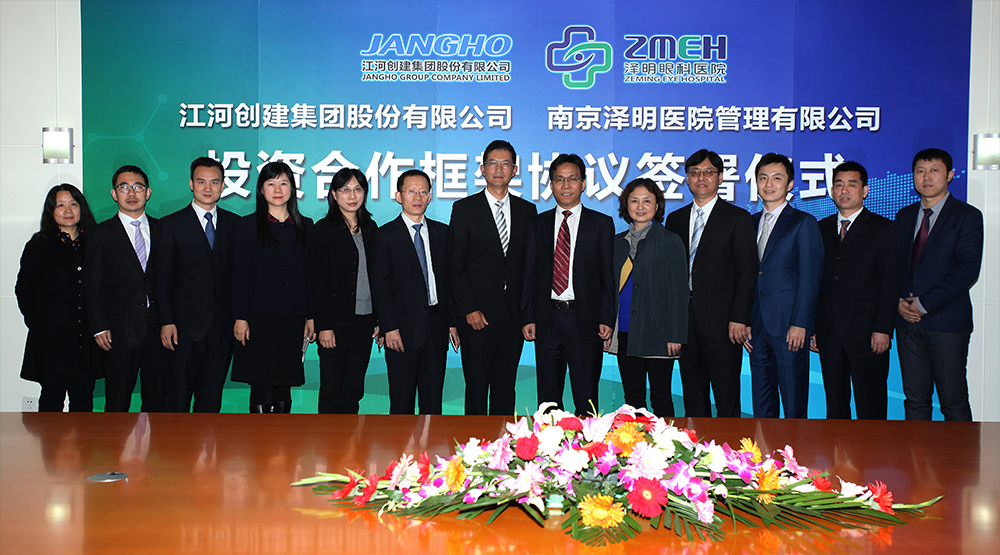 The agreement signing is Jangho's substantive progress and a good start in home health care market, and next, Jangho will introduce the advanced skills, rich experience, and sophisticated equipment from Vision, Primary or other world top medical resources to China, accelerating the development of specialized medical business home and laying solid foundation for future domestic development.