News
>
Jangho News
>
Details
Jangho enters the list of China's top 500 Enterprises of 2016 again
Browsing number: | time:[2016-08-29]
Aug. 25, the list of China's top 500 enterprises of 2016 was revealed. Undoubtedly, Jangho won the honor again by its excellent performance and steady development momentum.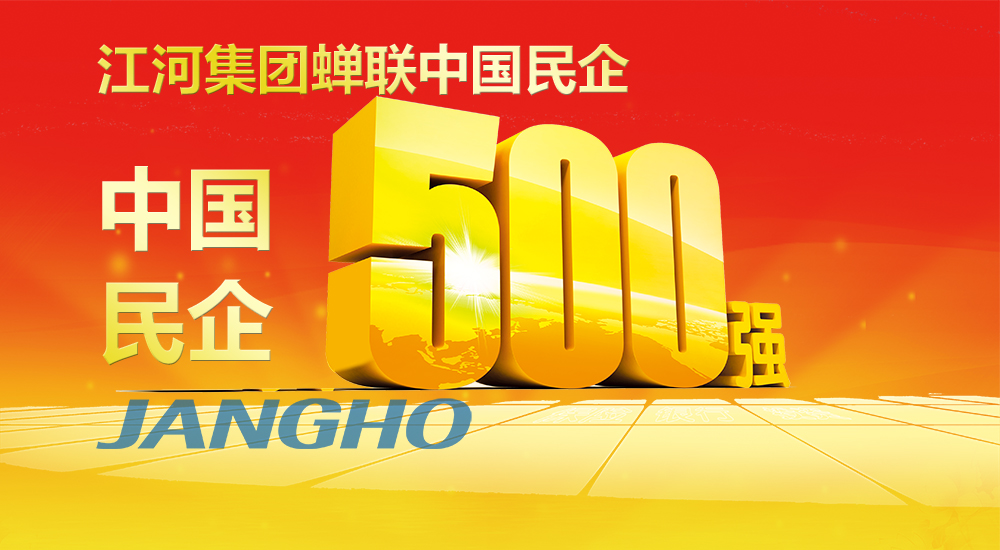 An analysis report issued by All-China Federation of Industry and Commerce shows that over the past year China was affected by global floundering economy that caused increasingly severe environment for China's entity economy development, featuring the slowdown in terms of profit and growing rate, especially true in the area of construction and decoration industry.
Faced with the special period of China's economic restructure, Jangho positively raises its comprehensive competitive power by sticking to innovation, increasing the quality of production and its service, which makes Jangho on the list of China's top 500 enterprises of 2016 again while other construction and decoration companies perform badly.
Taking Intensive management as the theme of 2016 and Dual-core businesses and Diversification as strategy, Jangho is positively expanding in the area of healthcare by participating national supply-side structural reform while continuously keeping its leading role in the industry of construction and decoration. Meanwhile, Jangho is seeking the new sustainable development under the "new normal" of Chinese economy, striving to innovate, make contributions to society, being the model of enterprises.